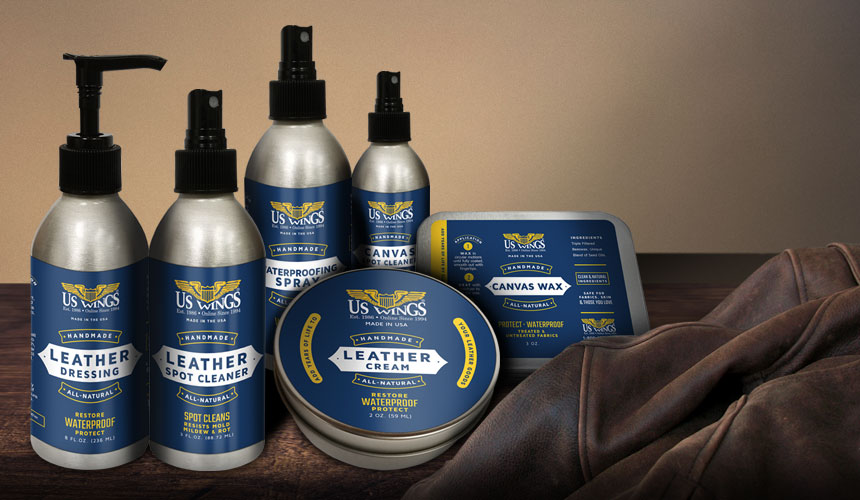 Leather care from the pros…….US Wings!
Leather is the skin of an animal and needs to have natural oils replenished on a regular basis. Exposure to the elements and regular wear will dry out and fade all leather goods. By re-oiling the leather, the original color will come back as well as the original softness and texture. If leather is not treated with a conditioner and waterproofing; leather will fade, crack, wear down and stain over time. When leather is consistently conditioned it will resist scratches, wear marks and attain a beautiful patina over time.
Cleaning leather is a delicate and important matter that should be done as a stand alone process. Once all surface contaminants are scrubbed from the epidermal layers and the leather is allowed to dry, the conditioner can then be safely applied.
These leather care products will assist you on keeping your jacket beautiful and soft.
See LEATHER CARE TIPS For important information on taking care of your Leather Jacket.